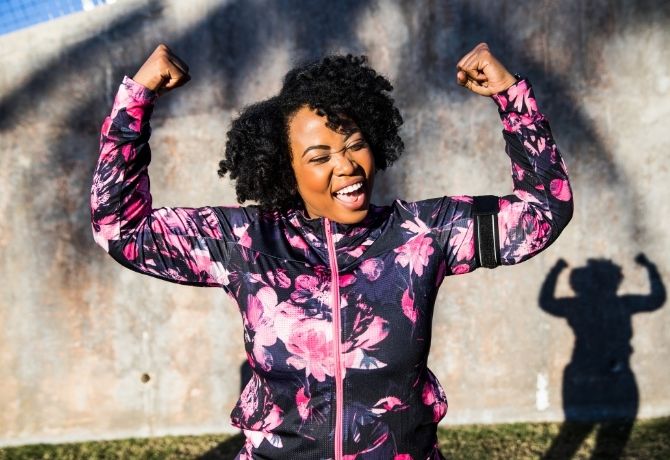 February: self-care
Do you need a little help losing weight and keeping it off? Keep going with a targeted treatment for lasting results.
View our other treatments for February
Sleep well and wake up feeling refreshed
You process your experiences and emotions in your sleep so that your brain has enough space for the next day. Did you know that approx. 63% of the Dutch are dissatisfied with their quality of sleep? Follow these tips for a good night's sleep:
Reduce or cut out your intake of alcohol and caffeine. Both cause less deep and more restless sleep, meaning that you wake up feeling less rested.
Spend lots of time outside during the day. This causes your body to create more melatonin in the evening for deeper and more peaceful sleep. Screens have the opposite effect: the blue light counteracts the production of melatonin. Put your phone away 1.5 hours before you want to go to sleep and grab a book instead. Or relax by meditating or taking a warm bath.
Sleep for a maximum of 8 hours. This helps you to lessen your chances of headaches, reduced brain function and reduced fertility.
Do enough activity during the day and avoid intensive exercise during the evening.
To Dokteronline
Drinking water: discover the mental and physical benefits
Do you drink enough water each day? Water is important for both your mental and physical health. Do you know that…
…you have less chance of migraines if you drink at least 1.5 l of water per day? Headaches can be caused by a lack of brain fluid due to consuming too little water.
…water makes you feel full so that you have fewer cravings and consume fewer calories? So drink some water before eating if you want to lose weight. But make sure that you also consume enough nutrients. This way, you will lose weight healthily.
…your productivity at work can increase by 14% when you drink 6-8 glasses of water a day?
But take care: consuming too much water in a short period of time is not good for your kidneys. They can get overworked and become unable to expel the fluid, risking kidney damage.
To Dokteronline
Walking: the ideal step towards positive change
No matter whether you work in the office or at home, go for a 30-minute walk outside (at a set time) every day. Why?
You burn approx. 150 kcal on a 30-minute walk.
Walking stimulates the production of the feel-good hormone serotonin. This has a positive influence on our mood. So go for a morning walk and enjoy the benefits for the rest of the day.
Walking reduces the risk of varicose veins.
Walking makes you more productive and creative: your cognitive brain regains space. Are you in need of new ideas or creative solutions? Take your colleagues for a brainstorming session outdoors.
Lacking motivation? Find a walking buddy or go for a stroll with a colleague during your lunch break. A sociable way to keep each other motivated!
To Dokteronline